Welcome to Successful Studies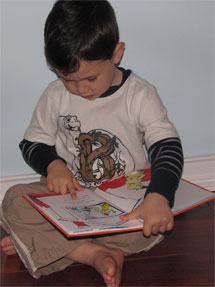 Children will go to school for an average of 13 to 20 years.  The more they enjoy the process of learning, the better they will do.  It is essential to understand that every child is different.  They learn differently and it is for that reason that educational therapy is a one on one individualized process that is designed to best suit your child.
What can Educational Therapy do for you or your child?
Does it take your child HOURS to finish his homework? Does your child get up 20 times just to get out his homework and get started? Can your child read an assignment and understand what is being asked of him/her? Educational therapy helps students become aware of their own strengths so they can use those strengths to overcome or compensate for areas of weaknesses.
Educational Therapy can help students with:
Attention Deficit / Hyperactivity Disorder (ADD / ADHD)
Auditory Processing Disorder
Dyslexia
Learning Disabilities
Executive Functioning Disorder